Consumer buying trends can change overnight and keeping on top of the curve is essential to ensure you're ahead of the competition.
---
Industries
The complete plug-in accounts department for your retail and e-commerce business
You can rely on Virgate to take away the stress of staying up-to-date with your finances, and free up your time to focus on your business goals for the future. Your dedicated retail and hospitality representative will collaborate with you and provide all the support and advice you need, whilst managing matters behind the scenes. From wholesalers to online retailers and high street shops, our experienced team can tailor a package to your requirements.
Don't just take our word for it..
The multi-site London based pub group, Barworks, approached Virgate looking for a way to streamline their financial processes and make the most of modern accounting technology. Find out what Barworks Finance Director, Scott Chillery, has to say about his experience working with us.
Our service include:
---
Management Accounts
---
Live dashboards for GMs
Monthly Management Accounts Pack
Weekly balance sheet reconciliations
Cashflow forecasting
Performance forecasting
Annual budget setting
Bookkeeping
---
Processing Sales data
Processing Purchase Invoices
Processing Staff Expenses
Dealing with all supplier correspondence
Daily reconciliation of bank accounts and credit cards
Ensuring all invoices are approved by the relevant people
Monthly Payment runs
Payroll
---
Deputy set up
Routine payroll processing & submission to HMRC
Process starters & leavers
Payslips created and emailed to staff
Pension management
PAYE payment to HMRC each month
Preparation & filing of P11D returns
Compliance
---
VAT returns produced, filed and paid to HMRC
Annual accounts prepared & filed with Companies House
Corporation Tax returns prepared, filed & paid to HMRC
Companies House Confirmation Statement filed each year
Changes in shareholdings submitted to Companies House
Register Your Interest
---
Virgate
Here is a snapshot of the service we provide
With around the clock calculations, we are proactive in every sense, going that extra mile for maximum monetary results. It is not a one-size fits all solution that we adapt, our determined team present a bespoke package that will benefit your business.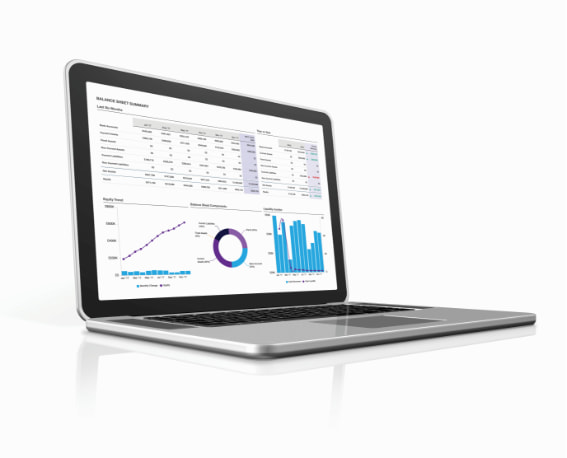 Free software goodies included:
Daily
---
Invoice processing
Liaising with your suppliers
Reconciling bank accounts
Handling POs and invoice approvals
Weekly
---
Payments to suppliers
Payroll
Cash and card income reconciliations
Balance sheet reconciliations
Monthly
---
Payments to suppliers
Staff expenses reimbursement
Management accounts pack
Payroll and pension processing, payslip creation and payments
Quarterly
---
Cashflow forecasting
VAT returns produced and filed with HMRC
High-level business review (including detailed cost review)
Yearly
---
Budget setting
Annual statuary accounts
Filing of Confirmation Statement with Companies House
Corporation Tax returns
Audit pack for year-end accounts