---
Redefining Financial Outsourcing
Tailored for your business in the areas you need…
Virgate provide a solution to success. We deliver numbers that make sense.
Count on us to be your full service finance team supported by the latest leading-edge technology. Virgate translate accounts in a clear manner through honest communication. A partnership that thrives on trust and a service that is truly tailored to your needs.
Our clients range across multiple different industries, from the retail and hospitality, bars and restaurants to hotels, pubs, gyms and even those in the professional services sector. They all look to us as their loyal companion who work alongside them to strive for setting high standards, reporting directly to Finance or Managing Directors. An innovative way of outsourcing your finance team, Virgate are your virtual gateway to viewing accounts and assess how best to drive the business forward.
Your first step to revolutionising your finances is with a discovery call where we can assess your requirements and provide recommendations suited for your business, with a dedicated team member who is a specialist in your sector.
Why choose Virgate?
Virgate can help your business to grow by reducing costly overheads and financial friction. We produce management accounts within 10 working days of the month-end, compared to 4-6 weeks with an in-house accounts team with limited resources. We carry out routine payment runs to your suppliers and both process and pay the staff wages. We also look after the annual compliance jobs - everything under one roof within a cohesive team at your fingertips. As experts in multi-site hospitality and retail businesses, we really do speak your language and offer complete transparency throughout.
Register Your Interest
---
Redefining Financial Outsourcing
Working only with the people we trust
The team at Virgate have the industry knowledge, expertise, and contacts that you need to make sure your numbers are on track.
Be in control
Have a real grasp on your business finances, confidently in control of the key numbers in your business.
Trust the experts
Receive advice and guidance from your industry-experienced team.
Maximise your performance
Delegate the financial admin duties to your very own Virgate team members.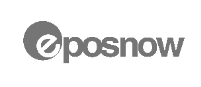 Using the latest leading edge technology and finance systems which are highly regarded in the industry, we deliver numbers efficiently for our clients.
---
Is your business performing as well as it could?
Maximise your company profits
We believe that today's business owners need and want their accounts team to be all-round business advisers. Simply producing a set of accounts at the end of the year isn't enough to have a real impact on your company's performance.  By partnering with Virgate, your business can truly harness the power of outsourcing your finance and maximising your company's profits, working efficiently and effectively to create real and impactful business growth. Get in touch with us to make an appointment for a free consultation, to see how our services could benefit you.