We are proactive in every sense, going that extra mile for maximum monetary results. It is not a one-size fits all solution that we adopt, our responsive team work with your business daily.
---
Services
A Unique Tech Stack Combination
Using the latest leading edge technology and finance systems which are highly regarded in the industry, we deliver numbers efficiently for our clients.
Software Types

---

This is an example of just some of the software systems we work with

---

Epos System

---

Vend, Eposnow, Lightspeed, Shopify and many more

Inventory Systems

---

Unleashed, Marketman and many others

Time/Attendance software

---

Deputy, RotaReady, Planday and many more

Reporting software

---

Xero, Vantage, Tenzo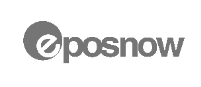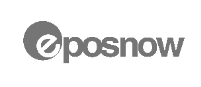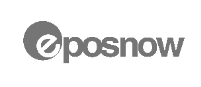 Virgate changes the face of how finances are brought together, processed and distributed with our live reporting dashboard VANTAGE. The reports are tailored to your business and the areas that you want to focus on, with monthly PDF packs sent out to you as well as useful extracts for other readers such as banks or investors.
These reports include data on:
Wages costs as a
% of sales
---
Performance vs
Last Year/Budget
---
Food & Drink
GP% analysis
---
Current amount of
VAT & Tax owing
---
---
Services
Bespoke Numbers For Your Business
Our detailed PDF packs and reports present need-to-know numbers that speak your language. From graphs to tables and forecasts, Virgate deliver tailored data for your business.
Example PDF Reporting Pack:
---
Virgate
A Service Delivered to Your Schedule For Your Business
Our team work alongside your business daily, we are proactive in every sense, going that extra mile to maximise monetary results. Processing everything that comes in and responding to all queries within 24 hours. We are a self managed team that always meet deadlines.
Daily
---
Invoice processing
Liaising with your suppliers
Reconciling bank accounts
Handling POs and invoice approvals
Weekly
---
Payments to suppliers
Payroll
Cash and card income reconciliations
Balance sheet reconciliations
Monthly
---
Payments to suppliers
Staff expenses reimbursement
Management accounts pack
Payroll and pension processing, payslip creation and payments
Quarterly
---
Cashflow forecasting
VAT returns produced and filed with HMRC
High-level business review (including detailed cost review)
Yearly
---
Budget setting
Annual statuary accounts
Filing of Confirmation Statement with Companies House
Corporation Tax returns
Audit pack for year-end accounts
Precision in the Accounting Process
We are not just an extension of your business; we partner and work together as a team. Looking out for the best interests in your company and optimum outcomes for the future.
The virgate process:
Documents sent in to dedicated email address
Invoices processed and client's staff notified for approval
Bank transactions fed into Xero
EPOS/sales data fed into Xero
Xero - the central hub of all your financial data
Bank, EPOS, cash & card income reconciled
Queries raised and resolved with the client & approvals gained
Payroll & Pensions Processed and reported to HMRC
Supplier & Staff payments processed via secure payment portal
11
Management account packs produced
---
Virgate
Find out more in our blogs